"Creativity, versatility and commitment to
excellence. That is what we strive for when we design."
Based in Paris with a presence in Monaco and the Middle East, Sandra Debbas Atelier was born from a passion for architecture and design, paired with a deep love for the elegant French "Art de Vivre." Our distinct style combines tradition and innovation, sophistication and simplicity, and elegance with boldness. Our creativity draws from travels, art, and fashion, enriching every project with diverse influences.
---
The Founder

Meet Sandra Debbas
Introducing Sandra, a distinguished architect whose passport embodies a tapestry of creativity and exploration. Beyond her membership in the French Board of Architects, she stands as the resolute leader of her architectural odyssey. Possessing a Master's in Architecture from Alba in Beirut, Sandra's exceptional prowess garnered her the esteemed Alexis Boutros Prize. Her pursuit of knowledge transcended borders, as she ventured to Harvard School of Design to deepen her expertise in sustainable design, and further honed her teaching skills at the AA in London.
Her journey? A rich tapestry that spans continents, beginning with her birth in Paris and her upbringing in Monaco. Sandra finds inspiration in the artistic crossroads of Beirut, the dynamic vitality of London, and the entrepreneurial cosmopolitanism of the United States. With finesse, she blends the Eastern warmth and Western vivacity, a fusion she attributes to her mother's love for art and her father's visionary work as a civil engineer and town planner.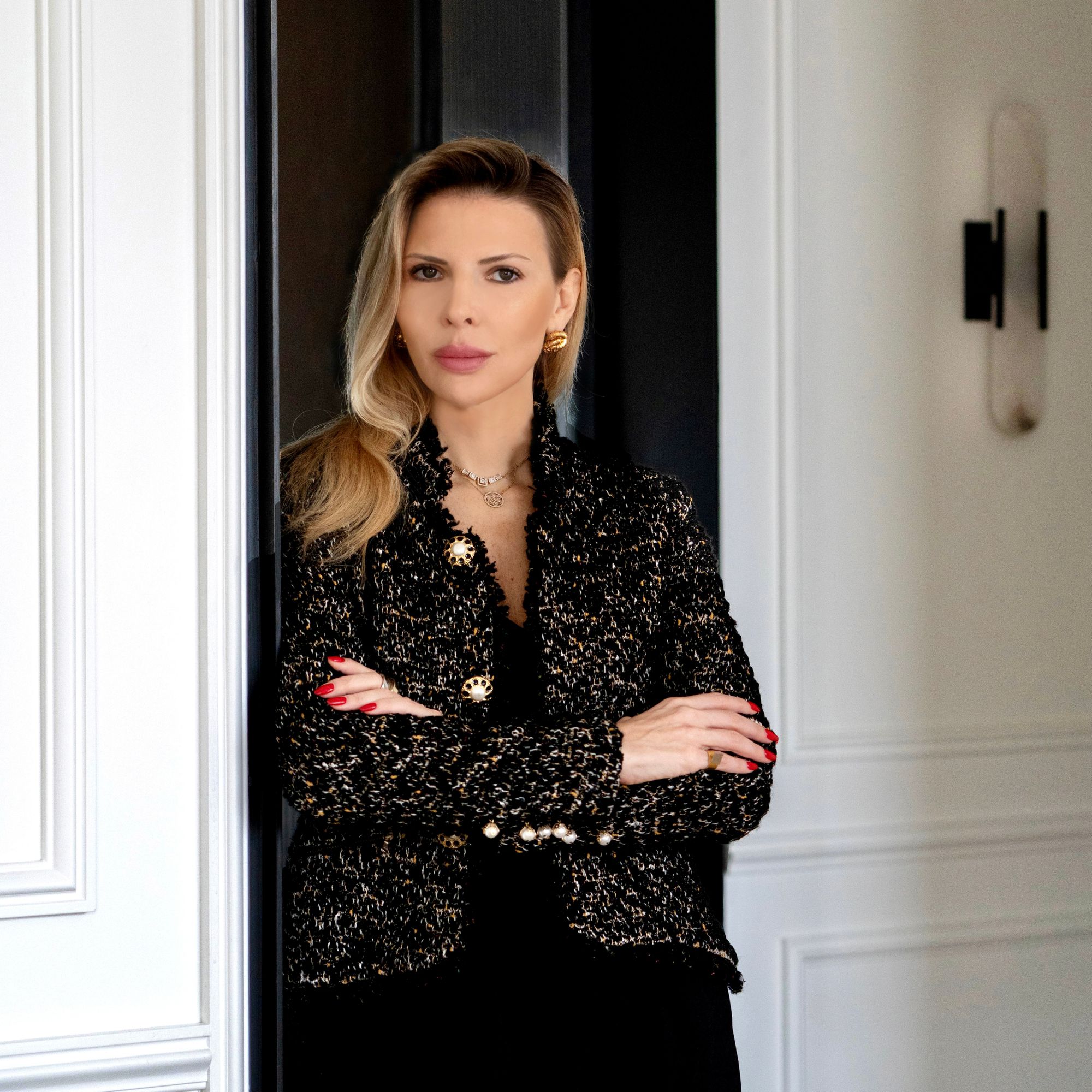 Career highlight? Kicking off her odyssey in London in 2006, Sandra joined the prestigious Foster & Partners architectural firm. Here, she left her mark on awe-inspiring projects like Masdar Green City, Queen Alia International Airport, Shenzen International Airport, Ho Chi Minh Dockland, and Serrenia Luxury Villas & Golf Resort. Over time, Sandra's expertise propelled her to a leadership role, where she managed interior design teams at Harrods Interior Design—a branch of the renowned luxury emporium in Knightsbridge, London.
Having made her mark in prestigious London firms, Sandra ventured to create her own Atelier in 2019. Her creative hub now flourishes in Paris and Monaco. With over 15 years of experience in luxury design, Sandra firmly believes in teamwork, a craftsmanship bespoke approach, and the fusion of exceptional skills to create extraordinary results.
Her experience?  Sandra's extensive experience is nothing short of impressive. She possesses a remarkable business acumen that has left its mark on four continents. Her exceptional talent lies in her ability to not only grasp her clients' personalities but also adapt to a wide range of styles and cultures, which has rightfully earned her a formidable reputation in her industry. Her influence is evident in highly sought-after locations such as Miami, London, Paris, Monaco, and even regal palaces in the Middle East. Sandra's portfolio boasts expertly designed luxurious hotels, residences, offices, and yachts, all catering to prominent figures, celebrities, and even royalty. With her keen insight into the demands of discerning clients, she has a unique talent for turning dreams into tangible reality.
Moreover, Sandra's role extends beyond her impressive design work; she also serves as an architecture professor. Her expertise encompasses various aspects of the field, from architecture itself to model making. She guides experimental design studios at institutions like ALBA and Balamand University, where her skillful mentorship not only shapes blueprints but also molds the creative minds of aspiring architects.
If you find yourself strolling along the streets of Knightsbridge in London, the "Triangle d'Or" in Paris, South Beach in Miami, or even the glamorous Cala di Volpe in Sardinia, you'll unmistakably sense Sandra's enchanting touch. She possesses the unique ability to transform spaces into captivating stories and designs into aspirational dreams. Throughout her journey, Sandra has had the privilege of crafting extraordinary spaces for her remarkable clients and projects.
Her Signature? Sandra goes beyond the traditional architect's role; she acts as a catalyst for shaping futures. Her passions encompass various facets of life, driven by a mission to share knowledge, nurture emerging talents, and create a positive impact through charitable endeavors. Her entrepreneurial spirit is fueled by a deep desire to make a meaningful contribution, allowing her to preserve heritage, honor craftsmanship, and promote a sustainable work ethic. At her core, Sandra is a people person who derives immense joy from building warm and authentic connections. She possesses a penchant for perfection, unwavering determination, discipline, and a love for sports, which you might witness while she enjoys a Sunday training on the golf course. She is inherently curious and adventurous at heart, getting lost in meandering strolls through picturesque streets, embarking on adventurous escapes, or hiking in nature to find inspiration. Engaged in meaningful, deep discussions, she often gazes into the distance, envisioning her next exciting endeavor.
---
The Management Team
Meet Tarek Waked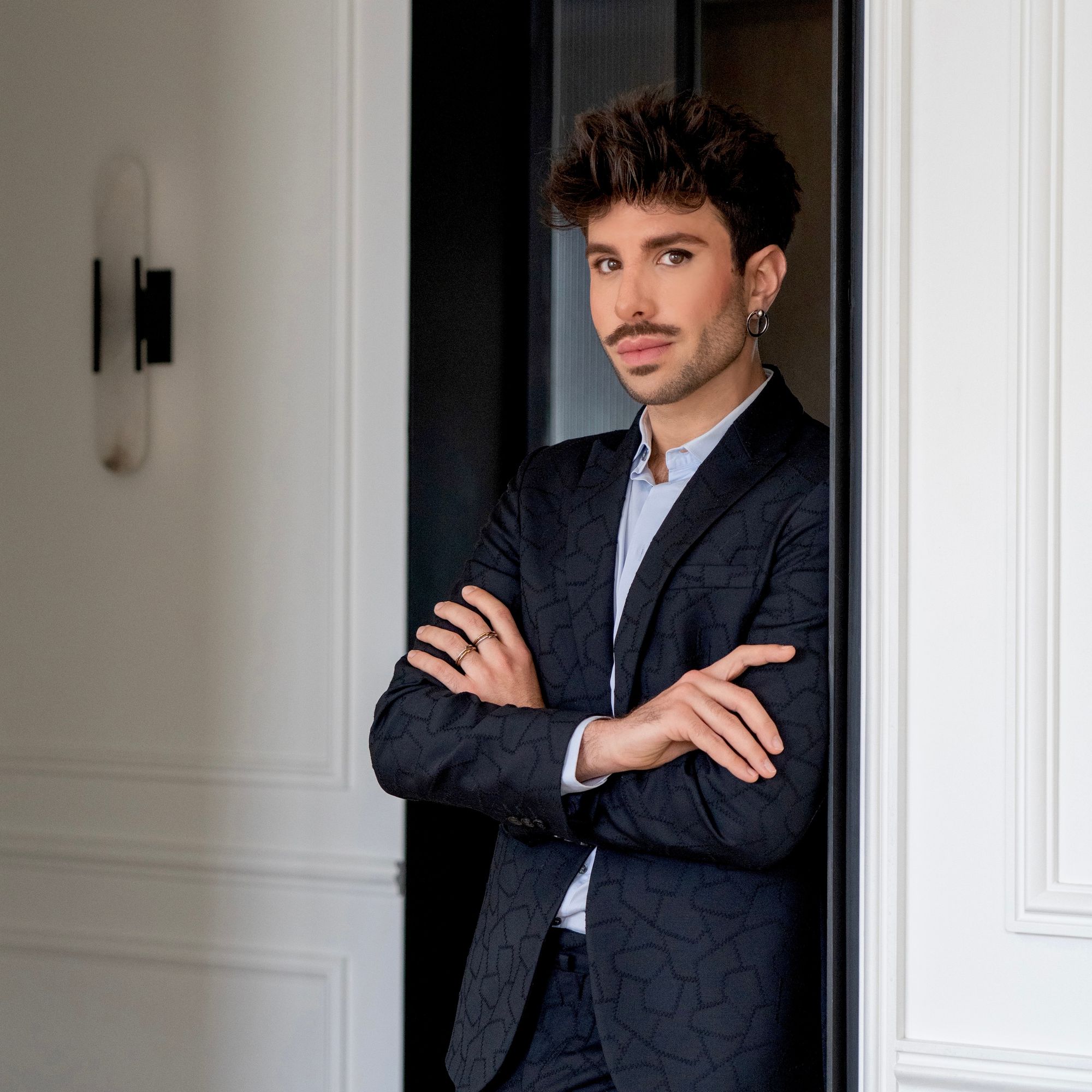 Tarek Waked is the ultimate triple threat in the design world: a skilled architect, a catalyst for creativity, and a dedicated artist. With an unswerving commitment, he transforms each project into a work of art. With Tarek at the helm, we're navigating the world of luxury design with unparalleled style, all for your ultimate satisfaction.
His Vision? Tarek's vision knows no bounds. Armed with a Master's degree in sustainable architecture from Belgium's Ku Leuven University, he's all about historical charm and majestic palaces. He's been leading the charge on our projects across Monaco, Qatar, Italy, and beyond. Think of him as our global design guru, soaking up insights from design capitals like Paris, London, Miami, Dubai, and more.
His Expertise? Tarek is a connoisseur of timeless elegance. He draws inspiration from the grandeur of ancient palaces, seamlessly blending diverse cultures and landscapes into his designs. The result? A fusion of history and contemporary style that resonates across eras. It's like living in a piece of art.
His Signature? Tarek doesn't stop at blueprints and sketches. He's all about texture and grand gestures, adding glamour to every creation. But that's not all - he's a fashion aficionado too. You'll spot his signature style in every project, earning him respect throughout the industry. He's a master at merging different aesthetics and mediums, giving each project its own distinct flair. And don't be fooled, his talents aren't confined to spaces alone. He's the genius behind the fashion bag "Tallymarks" and the mastermind behind 20 captivating collages currently on display in a Puglia, Italy exhibition. That's some seriously impressive artistic street cred right there.
---
Meet Christilla Gedeon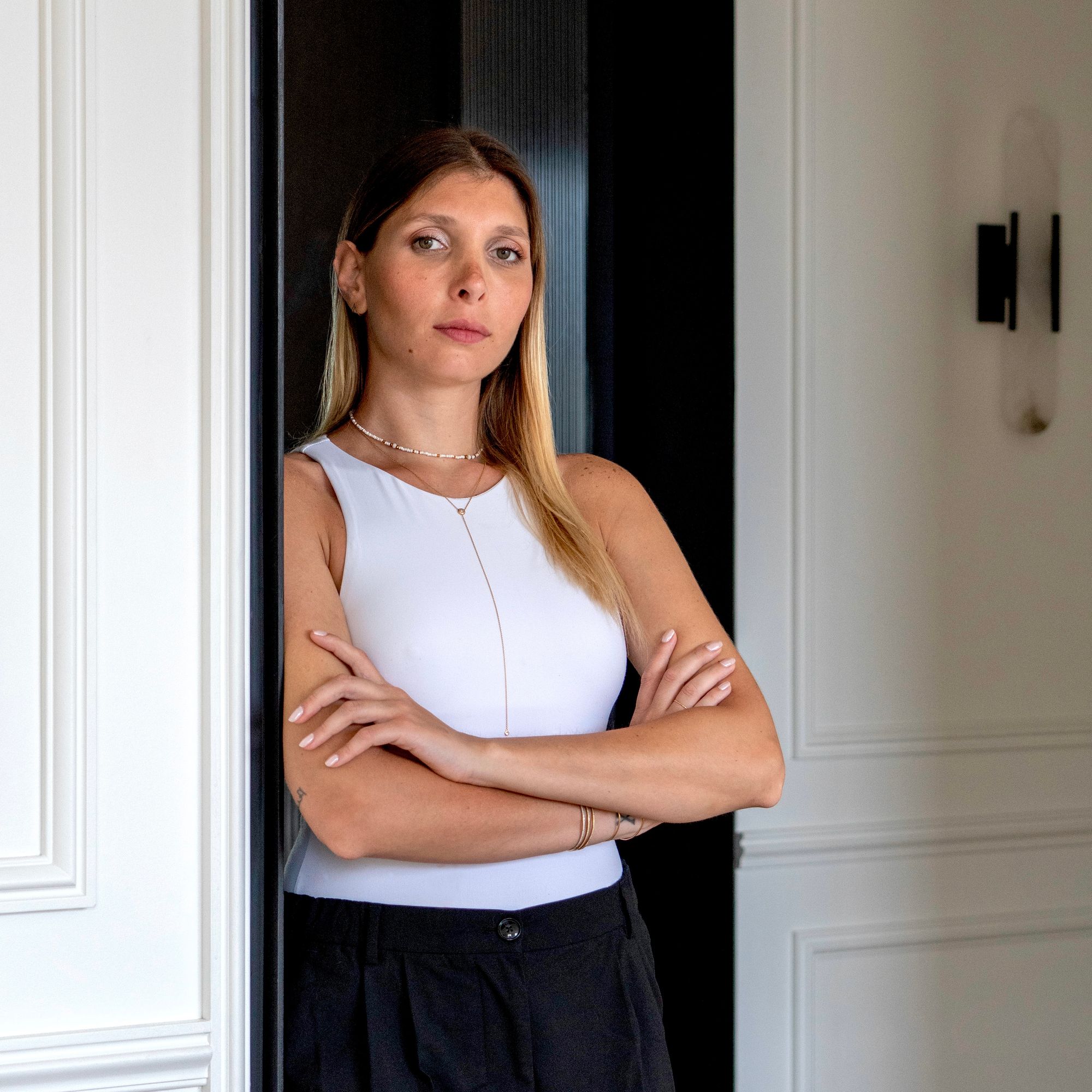 Christilla embodies a versatile architect with an extraordinary skill set. With on-site management expertise and an impeccable grasp of technicity, she transforms dreams into reality. Her unparalleled attention to detail ensures flawless project execution. What sets her apart is her charismatic extroversion, armed with an infectious smile that can convince anyone to join her cause.
Her Vision: Rooted in turning architectural dreams into tangible wonders, Christilla holds a master's in architecture and expertise in visual merchandising from the London School of Fashion. Her dynamic approach and intricate technical knowledge allow her to orchestrate the seemingly impossible, infusing innovation and practicality into structures.
Her Expertise: Christilla excels in on-site orchestration, making any project aspect align seamlessly. With hawk-eyed detail, she finds solutions on the spot, enhancing designs with innovation and functionality. Collaborative, friendly, and exceptional in communication, she creates a resonating teamwork atmosphere.
Her Signature: Christilla's unique signature blends dedication and vibrant dynamism. Her love for animals mirrors her meticulous, steadfast work ethic. More than an architect, she effortlessly harmonizes creativity and functionality, extending her artistry to makeup and imaginative aesthetics. Proficient in manual work and artistic craftsmanship, she crafts emotionally resonant visuals. Her adaptability caters to diverse client desires, aligning with architectural brilliance.
Photocredit: Toufic Dagher